Learn From Our Seasoned Professionals
Learn From Our Seasoned Professionals
Trusts and Beyond is…
If you want to learn the basics of Trust management as well as advanced strategies to potentially help you reap the benefits, avoid costly pitfalls & debunk the myths surrounding Trusts & estate planning this is the seminar for you.
Why having a will means you WILL go to probate.
Why most ultra-wealthy individuals own NOTHING
Why integrating your estate, tax, & investment plans is so important.
Why having a revocable trust may cost you more in taxes.
Why your retirement plans (IRA's, etc) should be in your trust, and how to do it– the RIGHT way.
Whether you are the trustee of your own trust, or a successor trustee of someone else's trust, there are proper and improper decisions and methods to trust & estate management that could leave lasting effects on generations!

NetVEST Financial, LLC is an independent wealth and estate management firm located in Scottsdale, Arizona who serves the needs of clients in nearly all 50 states. Our philosophy consists of a 360-degree approach to wealth planning– the uniting of investment management, tax planning, and estate management strategies.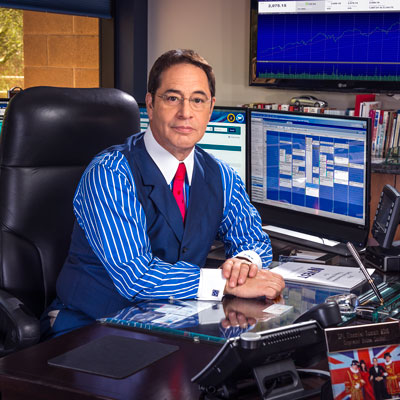 Do you TRULY know how to manage a trust?
NetVEST Financial, LLC is an independent wealth and estate management firm located in Scottsdale, Arizona.
Our speaker is John M. Cartolano, founder and managing member of NetVEST Financial, LLC. A financial advisor with LPL Financial, the nation's leading independent financial services firm*, John has been providing straight-forward investment and estate planning advice to Arizona individuals, families and businesses for over 30 years.
After witnessing the lack of educational follow-through by various law firms and other trust drafting companies, Mr. Cartolano decided to fill the need. He has been providing educational trust seminars across the Valley for over a decade to address the questions that many people have before, as well as after creating a trust.
As a veteran estate planner, Mr. Cartolano has reviewed thousands of trust documents and has seen numerous cases in which people's good intentions and the net worth of their estates were damaged by motived legal advice, estate taxes, creditors, divorce, litigation, improper trust funding, incorrect or incomplete trust documents, and oftentimes just a lack of understanding on the subject in general.
Mr. Cartolano is not an estate planning attorney. He provides the education, creative strategies and foundation for an experienced estate planning attorney or legal document preparation company (both of whom NetVEST Financial LLC has long-standing relationships with) to draft the right documents.
His firm, NetVEST Financial LLC, has long been a member of good standing with the Better Business Bureau and Mr. Cartolano has been honored by Barron's multiple times at their Phoenix Winner's Circle Conferences for being one of the nation's top independent financial advisors**.
*As reported in Financial Planning magazine, June 1996-2019, based on total revenues.
**Factors included in the rankings: assets under management, revenue produced for the firm, client satisfaction, regulatory record, and philanthropic work.